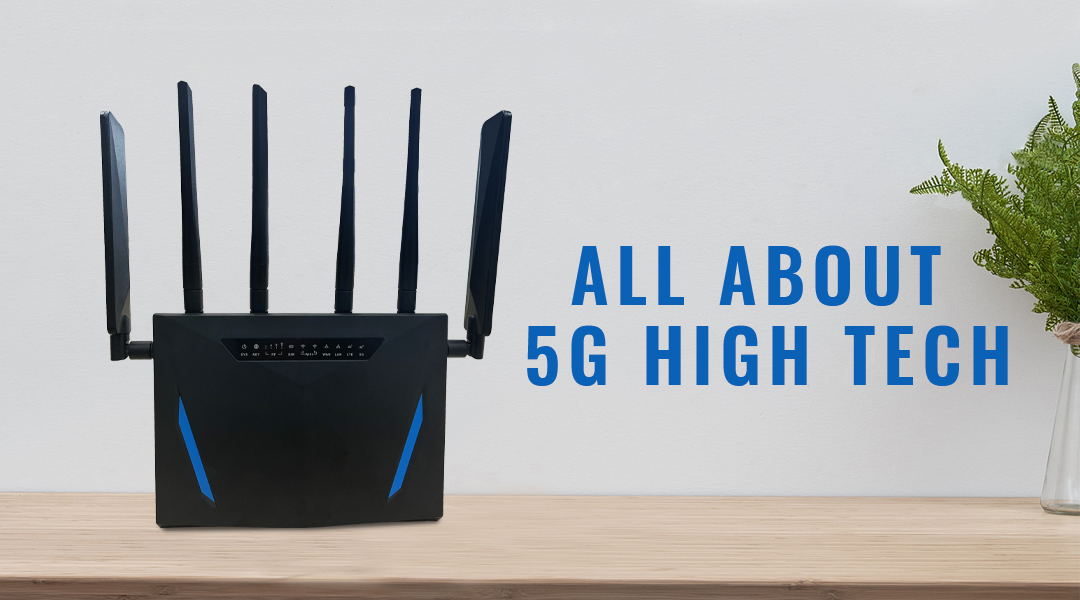 The long expected of our first 5G CPE router has been launched. We want to thank everyone of you participate this extraordinary project. Each seconds we put in CP600 makes it happen, every difficulty we suffer makes it perfect.
5G is about to uncover the new horizons of IoT possibilities and day-to-day network technology use with speeds never seen before. It will allow projects that seemed impossible up until recently and transforming mundane wireless connectivity norms to the next level of reliability and robustness.
 
What's CP600?
It is equipped with qualcommX55 chip and supports carrier aggregation technology. The theoretical peak download speed of 5G is doubled to 2.77 Gbps.
5G Super Uplink complements the high and low frequencies of TDD and FDD bands, and aggregates them in time-frequency domain. Make it easier to upload 8K/4K HD live broadcast, AR/VR experience, movies and Vlogs.
5G network slicing technology requires end-to-end slicing capability from the core network to the terminal, and can be applied in electric power, games, entertainment, banking, medical, automatic driving and other fields. CP600 5G CPE Pro 2 supports terminal 5G network slice 4 to meet different customized network requirements.
Wi Fi 6 antenna is adopted to ensure more uniform Wi Fi 360 ° diffusion, and the coverage is 30% higher than that of the previous generation. It supports dynamic narrowband bandwidth as low as 2 MHz. Based on the HUAWEI Wi Fi 6+processor level collaboration technology, the signal quality of the HUAWEI Wi Fi 6 mobile phone can be improved by 6 dB, solving the problem of remote signal return of the mobile phone, and improving the long-distance Internet access speed
Know more details of CP600, contact us now!
---
Post time: Nov-16-2022